Back to Store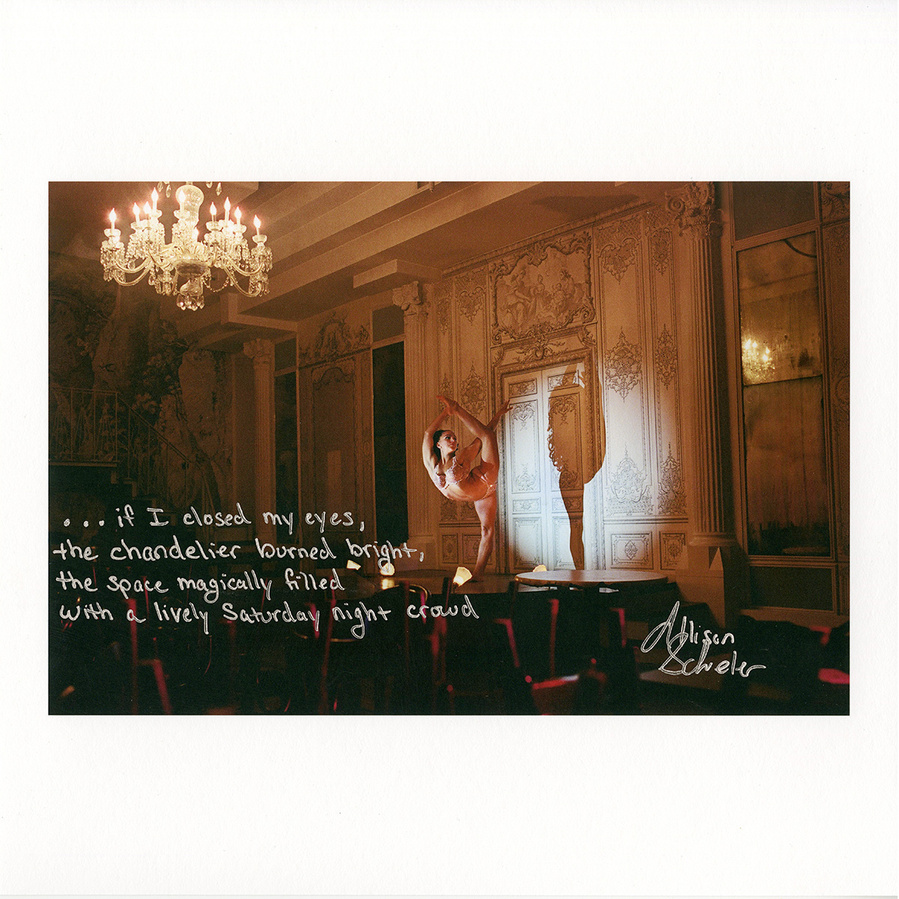 Gone Dark - Allison
$200.00 USD
Shipping costs will be calculated at checkout.
8 by 8" Print
Fine Art Archival Print on Hahnemuhle Photo Rag
Allison: Kirra and I shot at Duane Park, one of NYC's premier burlesque and variety supper clubs. It was quite jarring to see such a beautiful – and one of my favorite in all of NYC – venues sitting unused, dark, and empty. It almost felt like a flashback scene in a dramatic film – if I closed my eyes, the chandelier burned bright, the space magically filled with a lively Saturday night crowd, and I could hear the jazz band playing. But when I opened my eyes, nothing. Darkness. The comedown from a magical high that was my past life as a performer.

Artist Statement: New York theatres and nightclubs now gather dust, shuttered for almost a year, the performers who gave them life – shelved. Gone Dark explores the hardships of 2020 from the perspective of performers. Each image is accompanied by a handwritten quote providing an intimate insight into their individual experiences.