Back to Store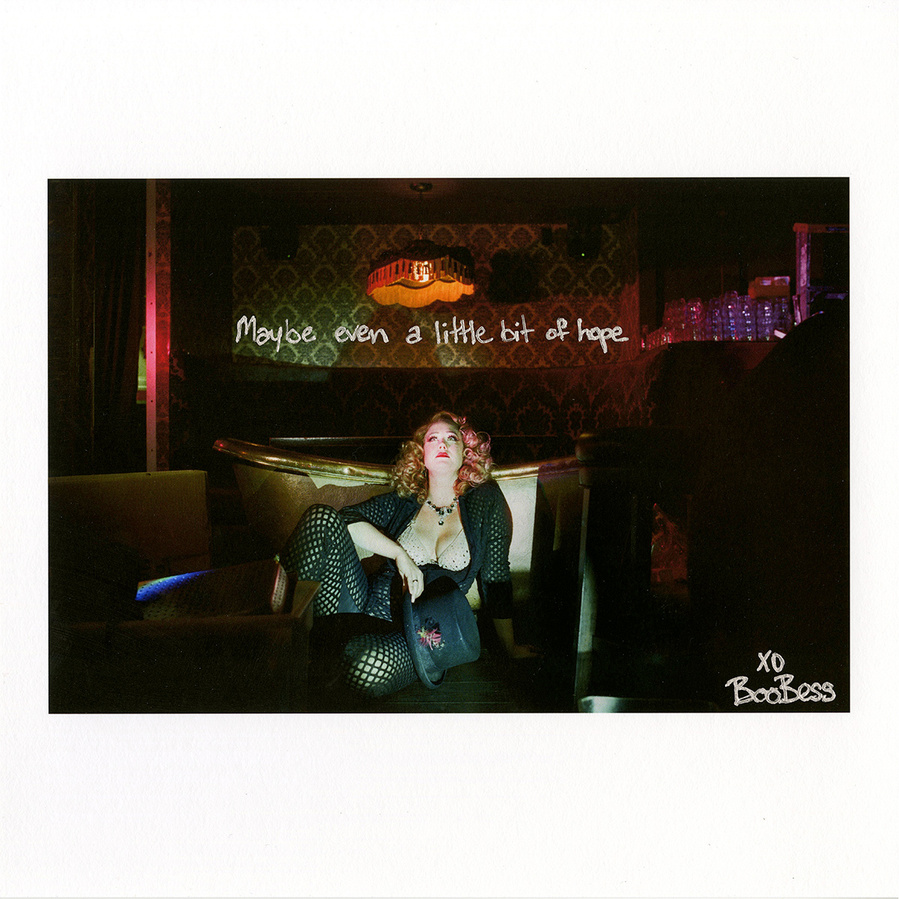 Gone Dark - Boo Bess
$200.00 USD
Shipping costs will be calculated at checkout.
8 by 8" Print
Fine Art Archival Print on Hahnemuhle Photo Rag
Boo Bess: "It feels strange to put back on my emcee hat and stand in the room I hosted in every week for over 6 years. Kirra asked me at one point to start talking to the room like I was working and it could not have felt more uncomfortable. I couldn't remember any of my jokes. It felt as awkward as the heels on my feet that I hadn't worn in six months. I've evolved during this holding period, I've grown into myself in a way I may not have if the world hadn't stopped. I miss what I used to do and the people I used to do it with, and as soon as we can do it again I'll be excited to be there with all my bells and rhinestones on, but I've also been grateful for the break, the chance to change. During the shows at Bathtub Gin, performers rarely got on the floor very much as the sightlines weren't great when you did, and I certainly never did as the host (except for that I time I slipped in water and fell on my ass). To me, this photo represents the collective break we're all taking together. Just a little rest, as little reorganization, a pause and moment of remembrance and gratitude for what was, and maybe even a little bit of hope for whatever is next."

Artist Statement: New York theatres and nightclubs now gather dust, shuttered for almost a year, the performers who gave them life – shelved. Gone Dark explores the hardships of 2020 from the perspective of performers. Each image is accompanied by a handwritten quote providing an intimate insight into their individual experiences.